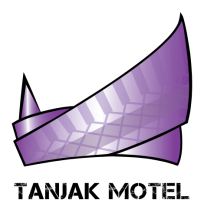 Tanjak Motel, formerly known as Seri Motel, located just a few steps away from Shahab Perdana Bus Terminal, the main bus station in Alor Setar, Kedah Darul Aman. Tanjak Motel is a budget hotel which just been renovated with new design and new atmosphere to ensure all our guests feel comfortable while staying here with affordable price.
There are few local restaurants nearby Tanjak Motel besides Kentucky Fried Chicken and Marrybrown. There are also few convenience store nearby Tanjak Motel including 7 Eleven. Everything located in a walking distance.
Tanjak Motel is an ideal place for you to relax and take a good rest before continue your journey or visits to the numerous places of interest in Alor Setar City.